Lil Monk Cooks
Entry for LCD Jam 2018 by Postmodestie.com

Controls
click into game window to start

a d ... movement
q e or <- -> ... stirring
p ... pause
About
Help the Lil Monk cook as much rice as possible, by stirring it relentlessly.
Lucky for us there are relaxing breaks of meditation - mandatory, so mind the bell!
bonus lives, bonus points. bonus luck.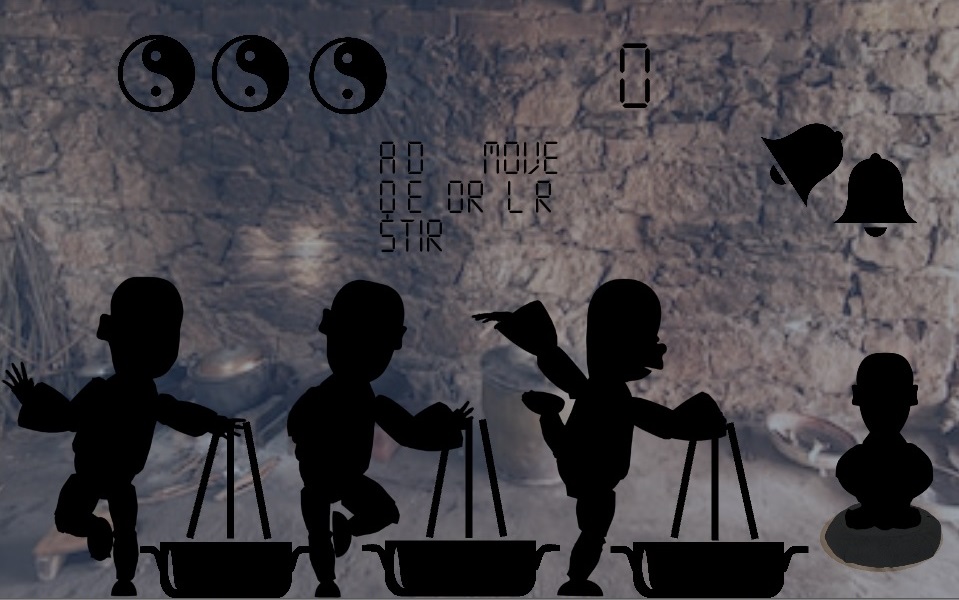 We'll release a mobile version for Android.

Crafted during a 24h non-stop marathon between May 5 - 6.
Postmodestie:
Janus Zudnik ... concept, coding, gfx
Vivian Voda ... concept, quality assurance